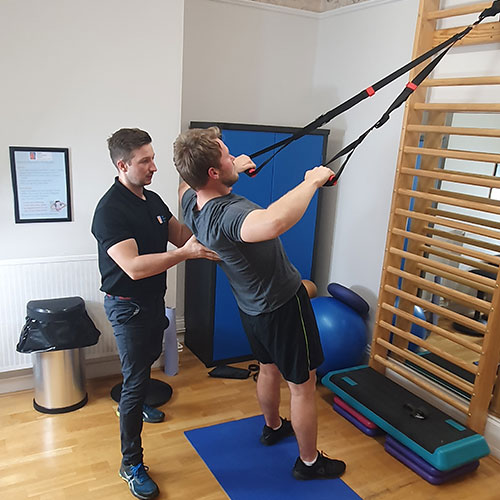 Rehabilitation is essential for patients recovering from injuries or who suffer from chronic problems. The goal of Rehabilitation is to restore strength and functional movements, helping people to return to their function/sport with minimal risk of re-injury.
A Rehabilitation consultation will always start with goals, exercise history and what they want to achieve from the sessions. A Functional Movement analysis will then be done to uncover biomechanical weaknesses and problems. We can then guide you through a safe step by step programme that is tailored to your needs, and therefore help prevent future episodes.
A rehabilitation session at Rugby Osteopaths can help to provide;
Exercises & Stretches to improve flexibility & movements
Help Repair injured Muscles, tendons or joints
Postural improvements for the relief of pain & dysfunction
Chronic Reoccurring problems (such as Lower back pain)
PRE OR POST operative Strengthening
Osteoarthritis management
This will allow you to enjoy a healthier way of life, without that constant nag of pain in the back of your mind.