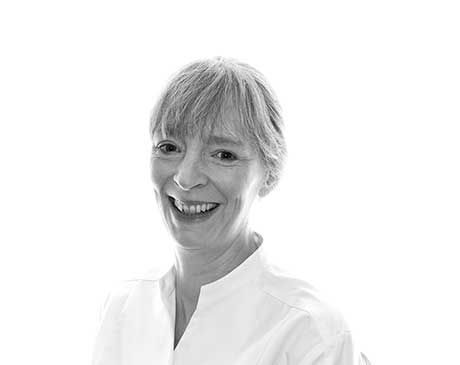 Jo studied to be an Osteopath at the British School of Osteopathy (BSO), now called University College of Osteopathy, in London after having completed a Biology degree at Sussex University. She was student union president and graduated with Honours in 1989 and was awarded the Gold Medal.
Jo set up a multi-disciplinary practice in Coventry, working closely with a homeopath, podiatrist, and acupuncturist. She stayed at the practice for 10 years and during this period she also worked as a clinic tutor at the BSO.
In 2001 she joined her husband, Adam, at the Rugby Osteopathic Centre and they moved with their children to live in Dunchurch.
Jo has been an osteopath for 30 years and has a wealth of experience in treating both adults and children. Her special interests are many and include the treatment of chronic problems, cervico-genic headaches, children, expectant mothers, retained reflexes and work station related strains. Jo's treatment techniques are gentle and may include cranial osteopathic treatment. In her free time Jo enjoys swimming, pilates and textile art.